About ITCO International
ITCO International was founded in 1975 by Robert Bullard, Sr. From the beginning Mr. Bullard recognized that in order to be successful he was going to have to be innovative.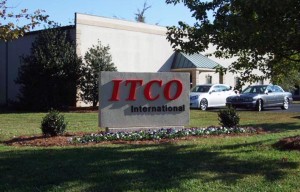 Early on, he called on one of the largest mirror manufacturers in the US. It turned out they had a problem. People were using large mirrors on closet doors and there had been reports of people being badly cut and even killed by walking into the mirror and smashing it. Federal Regulations had pronounced that mirrors used for that application had to be shatter resistant. ITCO International developed a polyethylene backing with a water based adhesive that could withstand rather rigorous testing and rendered the mirrors shatter resistant. This was the first but certainly not the last time ITCO International has used extensive knowledge of the pressure sensitive tape industry plus imagination and innovation to help our customers solve problems.
With over 35 years' experience, ITCO International has established a fine reputation in the tape converting industry. Our team of highly trained and experienced equipment operators uses our state of the art equipment to serve our clients. We provide a complete range of products and services including adhesive coating, die cutting and printing. We also have a wide range of packaging equipment.